FURNACE REPAIR
& MAINTENANCE
For the Best Furnace Repair and Preventive Maintenance, Go to New Berlin
There's no question that you need reliable heating for your home, but you may have other questions, such as who's the best HVAC company or where can I turn for honest advice about repairs? In both cases, the answer is New Berlin Heating & Air Conditioning. Local home and business owners have trusted us since 1983 because they know we stay true to our family values and stay up-to-date on the latest tools and technologies for taking care of furnaces. Regardless of the make, model, or year, we have the experience needed to fix your furnace problems or prevent them in the first place.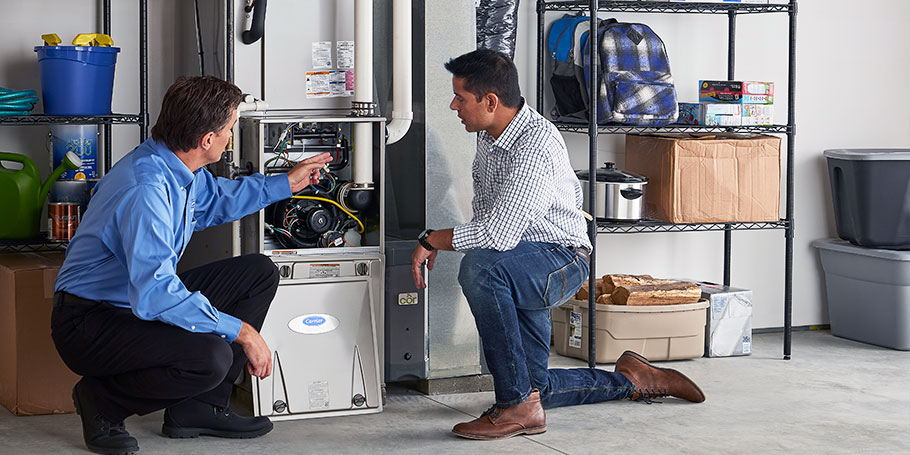 WE BELIEVE
We believe that fast, fair, and accurate are equally important when it comes to furnace repair.
According to local utility companies, furnaces can last about 13 years. With high-quality installation and maintenance service—such as New Berlin Heating's—furnaces can last anywhere from 15-20 years. An annual cleaning and tuneup can help you get the most out of your system, including higher efficiency and fewer major repairs.
The most common emergency is sudden loss of heat, but the most dangerous is a carbon monoxide leak. If the temperature drops in your home, or you smell a strange burning smell, call us to set up service for your furnace. You should have a carbon monoxide alarm on every level of your home, which needs to be replaced periodically (as the sensors wear out).
We check your power connections, thermostat, ignitor, heat exchanger, blower, gas pressure, temperatures, and all safeties. We also clean the flame sensor, condensate trap, burners, and cabinet, change the filter (with an extra cost, based on the type of filter), and lubricate the motors for optimal performance.
Fixing Furnaces Is Our Forte
Your furnace is our specialty. We can say that because our technicians have extensive training with all kinds of heating systems, old and new. In fact, our training lab is filled with equipment that we deliberately break, just so our guys can fix it. This unique hands-on experience builds their skills and confidence so when they get to your home, they are well-prepared to resolve any heating issues.
Stay a Step Ahead of Heating Problems With Furnace Maintenance
When you need a furnace repair service, there's no better company to call than New Berlin Heating. But the best time to call them is before you have a problem. When you're proactive and schedule annual preventive maintenance for your heating system, you'll be rewarded with lower energy bills, fewer repairs, and more years of comfort. Add them all up and a maintenance agreement from New Berlin Heating almost pays for itself. Best of all, it gives you much needed peace of mind knowing your furnace is safe, reliable, and ready for any weather.